Central Oregon's Public Shooting Range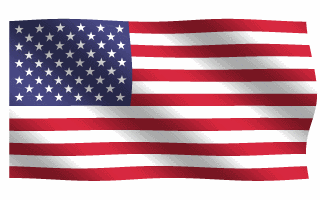 What is Sporting Clays?
Sporting Clays provides an action-packed experience using clay targets to simulate birds, rabbits or small animals. For a more detailed explanation about Sporting Clays, please visit Wikipedia Sporting Clays.
​
Where is Central Oregon's "Twisted Tree" Sporting Clays course located?
We are located at the Redmond Rod & Gun Club (RRandGC) on Hwy 97 in Central Oregon approx. 15 minutes from Bend, or 10 minutes from Redmond.
​
How do I find you at Redmond Rod & Gun Club (RRandGC)?
At the entrance of the RRandGC location, follow the signs pointing to the Sporting Clays range.
​
What does it cost to be a member of RRandGC?
RRandGC has many options for membership located here.
​
Is a waiver required for me to visit the club and why?
Yes. We have a waiver which must be signed and dated each time you visit the club. This is protection for you and the club, helping us to maintain a safe environment for all.
​
What type of information do you ask me for?
Your name, address, phone and email is all we need to keep on file to contact you.
​
Where can I find more information on upcoming events?
Check out the Calendar for the course calendar and all upcoming events.
​
Do you offer event space for large groups?
Yes! We'd love to help you set up your special event with our trained staff. Please visit our Group Sales page for more information.
​
Do you offer individualized instruction?
Yes. We have several certified and experienced instructors on site. Please visit the Education / Programs page for more information.
​
Do you rent guns?
No. We do not rent any firearms in the RRandGC location. You will need to bring your own shotgun and ammunition.
​
Do I have to be a member of Redmond Rod and Gun Club (RRandGC) to shoot the Sporting Clays range?
No. We offer non-member fees and waivers for using our range.
​
Does the range have electrical or charging stations for electronics?
No. Our facility is run on Central Oregon solar power with no access to electricity.
​
Is the course ADA compatible?
Yes. Our gravel paths are level and easy to maneuver with most types of equipment.
Does Sporting Clays sell ammo?
Yes. We offer ammunition for same-day shooting only.
​
Can the office staff tell a shooter to leave for unsafe actions regarding firearms?
If a shooter is being unsafe within the facility, or not following the Club Rules, the staff on duty will ask them to leave.
​
Do I have to personally supervise my children (under-18)?
Yes. If you brought a minor to the club, you must supervise them at all times.
​
Where do I find results from recent events?
You can find them here.
​
What is the difference between clay types?
Standard: The standard is the most commonly used of the clay pigeons.
Diameter: 108 to 110 mm / 4.25 to 4.33"
Typical colors: All orange, Orange top/black bottom, All pink, All black
Battue
These targets, although the same diameter as the Standard target, the Battue is a wafer thin, flat target which can be presented as loopers, crossing or quartering targets. The Battue is faster through the air as a result of its design, but less aerodynamically stable, so as it slows it rolls into a vertical position and falls rapidly.
Diameter: 108mm / 4.25"
Typical colors: Orange top/black bottom, All black
Rabbit
This standard target is 108 to 110 millimeters but is thicker than other clays. Shaped like a wheel to run along the ground, these clay pigeons simulate a rabbit's path.
Diameter: 108mm / 4.25"
Typical colors: Orange top/black bottom, All black
Midi
Similar to the shape of the standard. Thereby, this target is faster than ordinary clay pigeons. Used primarily in Sporting Clays, these Midi targets are often used to create an optical illusion, as they can appear to be farther away than they really are and deceive the shooter into giving them more lead than necessary. They are also faster than the standard target in the early part of their flight.
Diameter: 90mm / 3.54"
Typical colors: Orange top/black bottom, All black
What are the typical clay presentations

?
Crossers:

Across the shooter's view, from the left or right.
Incomers

: Towards the shooter.
Out-goers

: Away from the shooter.
​
Chandelles / "Chondels": Regular standard clays thrown on edge in a long arc.
Battues: Climb edge on, presenting a sliver of a target, then curl onto their sides and fall rapidly.
Teals: Goes straight up, seem to hang for a moment, then drop, gathering speed as they fall.
​
Rabbits: Rabbit targets blast out of the trap in a blur, bouncing unpredictably along the ground as they go.