Central Oregon's Public Shooting Range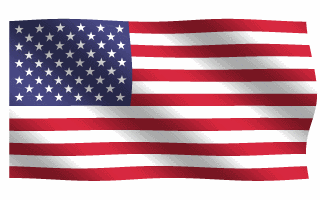 CONTACT INFORMATION
​
Redmond Rod & Gun Club
Mail: PO Box 14
Location: 9020 S Hwy 97
Redmond, OR 97756
Redmond Rod & Gun Club (RRandGC) is open to the public and provides ranges for the following activities: Trap, 5-Stand, Sporting Clays (16 station course), Rifle (100 yds), Pistol (25 yds), Cowboy Action Shooting, Action Pistol and Archery. Additionally, we offer women's and youth programs with a focus on safety, confidence building and skill improvement. Information about each discipline can be accessed by clicking on selections under the Disciplines tab above.
For those of you who shoot regularly and would like to embrace the camaraderie of likeminded shooting sports enthusiasts, we offer annual family memberships at reasonable prices. For those for whom shooting is a lifetime passion, we offer a lifetime membership option. Click on the Membership tab above for more information and to purchase on-line.

Safety is our number one priority on all our ranges. In line with this priority, our pistol and rifle ranges are controlled by Range Safety Officers whose primary responsibility is to ensure the safety of all our shooters. Additionally, they will be glad to answer questions or share their knowledge when asked.

We have the shooting sports covered in Central Oregon and being a (501(c)(4) Non-Profit and we depend on volunteers to make this happen. If you are interested in volunteering click on the Contact Us button at the top of the page or click on the VOLUNTEER button at the bottom of this page and let us know you would like to help and we will connect you with the director of the discipline of interest. A list of officers and directors can also be found on the Contact Us page.
Come on out and give us a shot -- See you at the Range!
Click on the button below or contact the director for the discipline you are interested in for details. For a list of directors, click here.
Address: 9020 S Hwy 97, Redmond, Oregon 97756.
​
Directions from Redmond: Heading towards Bend from Redmond, the entrance is 4.1 miles South of Yew Avenue / Hwy 97 interchange at the South end of Redmond. (Comfort Inn on right).
Directions from Bend: From Bend heading towards Redmond, the entrance is 2.5 miles North of Tumalo Rd / Deschutes Market Road over pass.
​
The entrance to the Club is on the East side of Hwy 97 and is marked with a green address sign and club sign immediately off the highway. (Solar Farm)
​
Turn right on the gravel road going behind the Solar Farm. Follow the gravel road to the East and safely cross the railroad tracks (STOP sign at RR tracks!). Continue on past the llama pens to the main gate to the left. Proceed and follow signage to the desired discipline.
​
Trap Discipline will be first on your left (2/10 mile). Next is Sporting Clays/5-Stand on your left (8/10 mile). Rifle / Pistol is just beyond Sporting Clays on your right (1 mile). Cowboy Action and Action Pistol range gate is to the left of the Rifle / Pistol entrance.
​
*** 10 MPH MAX SPEED ON THE GRAVEL ROADS TO MINIMIZE DUST AND PRESERVE THE ROAD CONDITION ***