Central Oregon's Public Shooting Range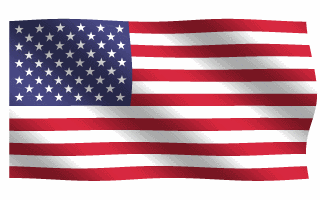 CONTACT INFORMATION
​
Brian Ferry, Youth Program Director
If you are interested in helping with this program or would like more information about HE courses, contact me at 541-923-3136 or
Welcome to Redmond Rod & Gun Clubs (RRGC) Youth Programs webpage. The Club is committed to providing opportunities where families with children and youth organizations can enjoy safe shooting activities. RRGC supports and sponsors many youth activities and events. More details about recent activities are available in the 2022 Annual Youth Programs Report.
Highlights of recent and current 2023 activities include:

ODFW Hunter Education Courses
This course is required by Oregon for any youth under the age of 18 to hunt. Courses are taught by certified ODFW instructors. The Club has been supporting this program since 1992 by providing the range for the field day portion of the course. Courses in Redmond area will be available through September. To register or for more information go to ODFW's hunter education webpage:

Hunter Education classes & field days | Oregon Department of Fish & Wildlife (myodfw.com)
Local Redmond 2023 Hunter Education Courses Poster (click here)
​
Additional ODFW information contact:
ODFW Program Staff: Myrna Britton Ph. 503 947-6028 Email: myrna.b.britton@odfw.oregon.gov
ODFW Area Coordinators:
N. Deschutes County: Brian Ferry Ph. 541 923-3136 Email: bferry@bendbroadband.com
S. Deschutes County: Dave Jarschke Ph. 541 388-4684 Email: jarschke@bendbroadband.com
​
​
4H Shooting Programs
Website: Deschutes4H.com Ph. 541 548-6088

Scouting of America
Jennifer Mooney Ph.541 664-8477 Email jennifer.mooney@scouting.org
Scouting Website: www.scouting.org

Mountain View Youth Trap Club
Kim Hurt Ph: 541-419-0323 Email: mvhstrapteam@gmail.com

Youth Shoot for Free Day
A Club-wide event that occurs on the second Sunday of September which this year falls on September 10th. The day provides an opportunity for youth accompanied by an adult to shoot for no fee at the rifle, pistol, and archery disciplines, and to do the same for 1 round (25 targets), at Trap and Sporting Clays/5-Stand.

FUNDING
Youth programs at RRGC are primarily supported by donations from the membership and patrons. These donations have come in the form of materials and money, and through redemptions of beverage bottles and cans donated to the Club. If you would like to volunteer for, or donate to the Youth Donation program, contact Brian Ferry at 541-923-3136 or bferry@bendbroadband.com.

Redmond Rod & Gun Club is committed to providing a quality setting where youth shooters can safely shoot. The participation and positive direction of the youth program is occurring due to the support of Membership, the Board, the shooting Directors and our dedicated volunteers. Stay tuned for future program announcements.
​