Central Oregon's Public Shooting Range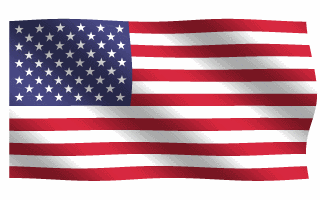 CONTACT INFORMATION
​
Brian Ferry, Youth Program Director and ODFW HE Instructor
If you are interested in helping with this program or would like more information about HE courses, contact me at 541-923-3136 or
In Oregon, youth hunters under the age of 18 are required to have passed a Hunter Education (HE) course taught by a Certified Oregon Department of Fish and Wildlife (ODFW) instructor.
​
Redmond Rod & Gun Club (RRandGC) has been providing a location for HE activities since at least 1992. Currently HE instructors teaching courses in Redmond and Sisters use RRandGc for the outdoor field activities portion of their HE courses, with an estimated 150 future young hunters attending field days at RRandGC.
In addition to sponsoring field days, RRandGC members volunteer their time directly to this program. This includes 10 members that are active HE instructors, and another 7 that volunteer as mentors and coaches.
YOUTH PROGRAM 2020 ANNUAL REPORT (pdf)
​
I am pleased and excited at the Redmond Rod & Gun Clubs Youth Programs accomplishments. The number of formal youth events and participants increased with 161 youth participating in 15 events, compared to 151 youth in 10 events in 2019. If you would like more details about the 2020 youth activities at the club during 2020 check out the annual report which is available on this webpage. Positive developments to highlight include:
​
Increased Scout activities and shooters.

Increased youth opportunities with the expanded 22 Rimfire Challenge events.

Increased participation in the Hunter Education Program.

First ever regular use at Trap by the Mountain View High School Trap Club.

The First Annual John Melvillle Youth Shoot Day.

Substantial donations for youth programs were received.

RRandGC is committed to providing a quality setting where youth shooters can safely shoot. The increase in participation and positive direction of the youth program are encouraging! This occurred because of the support of our dedicated volunteers, the Board, Membership and the shooting Directors. Thanks and stay tuned for future program announcements.

YOUTH SHOOTING PROGRAM INFORMATION SOURCES
​
RR&GC Youth Program Director: Brian Ferry Ph: 541.923.3136 Email: bferry@bendbroadband.com
​
OREGON DEPARTMENT OF FISH (ODFW) & WILDLIFE HUNTER EDUCATION PROGRAM
​
ODFW Hunter Education Program: https://myodfw.com/articles/hunter-education-classes-field-field-days
​
ODFW Program Staff: Myrna Britton Ph: 503.947.6028 Email: myrna.b.britton@state.or.us
​
ODFW Hunter Education Information Poster
​
CENTRAL OREGON CONTACTS:
​
North Deschutes County Coordinator: Brian Ferry Ph: 541.923.3136 Email: bferry@bendbroadband.com
​
South Deschutes County Coordinator: Dave Jarschke Ph: 541.388.4684
​
Crook County Coordinator: Stew Butts Ph: 541.480.7487
​
Jefferson County Coordinator: Tim McCormick Ph: 541.604.9178
​
NRA
Youth Hunter Education Challenge: https://yhec.nra.org
​​
4H SHOOTING PROGRAMS

Deschutes4H.com Ph: 541.548.6088
​
SCOUTING OF AMERICA
​
Kim Debroux Ph: 541 727-6667 Email: kdebroux@scouting.org
​
YOUTH TRAP CLUB
​
Conducted out of Mountain View High School but open to 6th – 12th grade youth from Redmond, Bend, etc.
Contact: Kim Hurt Ph: 541 419-0323 Email: mvhstrapteam@gmail.com
OREGON HIGH SCHOOL RODEO ASSOCIATION