Central Oregon's Public Shooting Range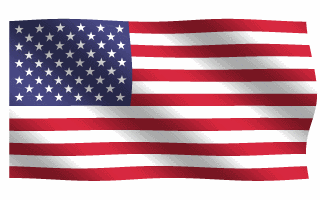 CONTACT INFORMATION
James Hawkins - Cowboy Action Director

Old 97 Railroad Rangers
Pine Mountain Posse

Questions? Please email: halfdraq@gmail.com
Cowboy Action Social Media
WELCOME TO COWBOY ACTION SHOOTING AT REDMOND ROD & GUN CLUB
Howdy All,
​
The Old 97 Railroad Rangers are shootin' up a storm. Come out to watch or join the fun!
The Old 97 Railroad Rangers is a S.A.S.S. sanctioned cowboy action club. S.A.S.S., the Single Action Shooting Society, is the governing body of cowboy action shooting worldwide with over 100,000 members. For those that are new to Cowboy Action Shooting here is a link to the S.A.S.S. website (http://sassnet.com) where you can learn about clothing, firearms requirements and everything else you may wish to know!

We use guns and clothing from the time of the end of the Civil War to 1900. (or replicas thereof). Typically a shooting stage will use 2 single action revolvers, a lever action rifle, and a shotgun. One shoots a stage in predetermined order by target and firearm while under the clock. Penalties are assessed for misses, shooting out of order or safety violations. Penalties range from 5 seconds for each miss up to match disqualification for major safety violation.

We welcome first time cowboy shooters. We do ask that you know how to safely handle firearms. Learning how to shoot Cowboy action is not the time to learn how to shoot. We encourage anyone interested in Cowboy Action to come to a few matches to watch and ask questions of the folks shooting. We're always glad to help. We also recommend going to the S.A.S.S. website. There you can learn more about S.A.S.S. and more importantly download the shooters handbook. The handbook gives you the rules, categories, and firearms/clothing requirements. YouTube is another good source of information. Many cowboys have channels where you 'watch and learn' from the comfort of your own home and get a head start to your first visits. My favorite channel is JEDitv - YouTube because Jed is an excellent shooter and dedicated to all aspects of Cowboy Action Shooting.

The Rangers hope to see you all out on the range soon! Watching is always free! Must have eye and ear protection!!
​
The Old 97 Railroad Rangers 2023 ANNUAL ZOMBIE SHOOT ---- OCTOBER 14th & 15th Redmond Oregon
​
​
​​​
​
​
​
​
​
​
​
​
​
​
​
​
​
​
​
​
​
​
​
​
​
Click image to download brochure and registration form!
​
EVENT RESULTS - 2023 SASS OR Championship (Click on each category below to see PDF of results):
​
Match Final Overall Results - 2023 SASS OREGON STATE C.A.S. CHAMPIONSHIP Main Match
​
Awards Final Results by Category - 2023 SASS OREGON STATE C.A.S. CHAMPIONSHIP Main Match
Clean and Smooth 2023 SASS OREGON STATE C.A.S. CHAMPIONSHIP Main Match
​
Clean and Smooth 2023 SASS OREGON STATE BLACK POWDER SHOOTOUT
​
​
​