Central Oregon's Public Shooting Range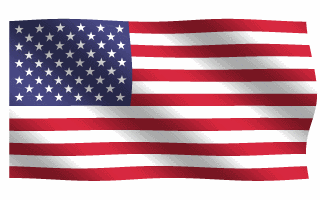 WELCOME TO ACTION PISTOL AT REDMOND ROD & GUN CLUB (RRandGC)
WHAT TO EXPECT ON YOUR FIRST VISIT
Shooters who have never visited an "Action Pistol" venue before might be reluctant to do so because of uncertainty as to what sort of reception a "newby" might receive and what sort of an experience awaits. They should not be. Every shooter was once a "new guy" at every level of shooting that she/he enters, and, as a group, "Action Pistol" shooters are most welcoming of those who are new to their sport.
​
At The Redmond Rod and Gun Club (RRandGC) Action Pistol Practice Range, those new to "Action Pistol" shooting will be greeted by staff members who are vitally interested in introducing shooters to this "next level" shooting experience. Every shooter (regardless of experience level) will receive a range orientation briefing which will cover RRandGC Action Pistol Practice Range procedures and range safety issues in detail. Once the shooter has completed the orientation and his/her questions about range operation and procedures have been answered, the shooter will be asked to complete a brief shooting evaluation. This evaluation (which is described in detail elsewhere on the Action Pistol page) seeks merely to ensure that the shooter can safely handle his/her firearm while working from the holster, and has reasonable accuracy when engaging multiple targets. The evaluation is not timed, and the exercise will be thoroughly explained to the shooter before she/he is asked to perform it. Upon successful completion of the shooting evaluation, the shooter will be issued a card which signifies that s/he is qualified to use the Action Pistol Practice Range.
​
The Action Pistol Practice Range staff is happy to work with shooters who are new to this type of shooting activity, and can refer interested shooters to NRA Certified shooting instructors who offer training at RRandGC on a fee for services basis.
​
To assist shooters who are new to Action Pistol shooting, the staff has prepared a handout entitled "Basic Shooting Drills for Those New to Action Pistol Shooting (Click here to view/print)." This document provides the shooter with not only the procedures for performing the various drills, but also an explanation of the goal of each drill in the development of the skill(s) being addressed.
​
In order to assist more experienced shooters in structuring their Action Pistol practice sessions, the staff maintains a notebook containing shooting drills which will guide the shooter through exercises which address a variety of shooting skills related to Action Pistol shooting. We are also constructing a notebook containing various shooting qualifier courses which will be available to those who are interested in testing their skills against established standards.
​
​
WHY HAVE AN ACTION PISTOL RANGE?
​
Competitive hand-gunners, Concealed Handgun License holders and handgun shooters who want to expand their experience beyond the "square range" can access our Action Pistol range where one can work from the holster, engage in rapid fire, engage multiple targets and move while shooting. Cardboard silhouette and steel targets are available.
​
While "Action Pistol" shooting conjures up images of competitive shooters vying for a place on the winner's podium in a match setting, that is most definitely not the only reason for the existence of Action Shooting venues. While RRandGC's Action Pistol Practice Range is an excellent venue for competitive shooters to use for practicing their sport, the fact is that many shooters who are not the least bit interested in competitive shooting can and should take advantage of what is offered there.
​
For instance, those who possess a State of Oregon Concealed Handgun License (CHL) owe it to themselves and to those around them to develop and maintain their perishable gun handling skills. The RRandGC Action Pistol Practice Range - unlike most "square ranges" - allows shooters to work with their handguns from the holster. It also allows shooters to engage in rapid fire on one or more targets, to move about while engaging targets, to practice using cover or concealment while doing so, and to set up practice drills which are designed to exercise and improve other shooting skills which cannot be practiced on "square" ranges.
​​
The shooter who keeps a handgun for home defense (regardless of whether s/he has a CHL) is another person who can profit from the type of shooting practice which can be had on the RRandGC Action Pistol Practice Range. Home defense situations require a person to have the same type of gun handling skills which the CHL holder needs.
​
Other shooters can also benefit from using the Action Pistol Practice Range by expanding their hand-gunning experience beyond slow fire at a single target on the square range. Developing and maintaining advanced hand-gunning skills, reinforced by returning to work on the basics, drastically improves any shooter's performance.
​
​RRandGC's Action Pistol Practice Range staff is willing and able to work with shooters who are new to this type of shooting so that those shooters can have a solid foundation upon which to continue building their advanced shooting skills. The Practice Range staff also maintains a binder of shooting drills which shooters can use to guide their practice sessions as they continue to build their skills.
Redmond Rod & Gun Club (RRGC) Action Pistol Range