Central Oregon's Public Shooting Range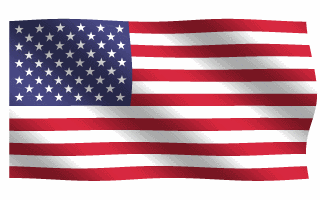 Select a day/date or colored dot to view discipline hours or events
​
RIMFIRE CHALLENGE AT ACTION PISTOL
Shooters engage multiple steel targets with 22 caliber rifles and pistols while being timed.
​
Rimfire Challenge Practice
​
During the Rimfire Challenge "season", practice is held the 2nd and 4th Saturdays of each month from 9:00am to 1:00 pm and allows practice shooting to those who want to take part in the Rimfire Challenge Competition. Located at the Action Pistol Range. Check-in at the Rifle/Pistol office.
​
Rimfire Challenge 2023 Dates
3rd Saturday of the Month, March through October: 9am - 1pm @ the Action Pistol Range
Cost:
Adult Member Fee = $10.00/person
Adult non-Member fee = $15.00/person
Youth (16 and under) = $5.00 with any paying adult
​
Contact: tbd
​
For more information about Rimfire Challenge, please visit www.rimfirechallenge.org
STEEL CHALLENGE AT ACTION PISTOL
Our goal is to offer safe and fun participation in Steel Shooting events for people of all ages and skill levels.
​
Steel Challenge @ Redmond will take place the first Saturday of the month from May through October at the Action Pistol Range. The course of fire will consist of 3 stages with 5 steel targets set up for each stage. Participants will shoot 5 strings during each stage. Each string will be
timed and scored.

Details
Normal range fee plus $5.00. All fees will be paid at the main Rifle Pistol Range before coming to the Action Pistol range.

Registration will start at 9:30 AM at Action Pistol, and the meet will start at 10:00 AM and run until about 1:00 PM

Participants help set up and tear down targets and other range setups. Everyone at Redmond Rod & Gun Club is a volunteer so the event help is required

It is up to each group to do their timing and scoring. We will provide shot timers, score sheets and track scores over the season.

Centerfire Pistol only with two classes: iron sights, & optic sights

Open shooting after the match depending on completion time

Required equipment
Strong side OWB holster

Centerfire pistol, semiautomatic or revolver. Magnum calibers excluded

Sufficient magazine or speed loader capacity to fire at 5 targets, 5 strings (minimum 25 rounds)

Sufficient ammunition for your gun to complete the match. 100 rounds minimum is suggested

Magazine pouches

Eye and ear protection
​
Drawing your pistol from a holster
Don't worry if you have not drawn from a holster before. We feature a thorough range orientation followed by a hands-on tutorial to familiarize you with drawing the gun safely from the holster, getting the sights on target for an accurate shot, and reloading the pistol.
NRA RANGE SAFETY OFFICER (RSO) TRAINING COURSE
Courses are scheduled for 2023 -- For more information about the RSO training course, click here.