Central Oregon's Public Shooting Range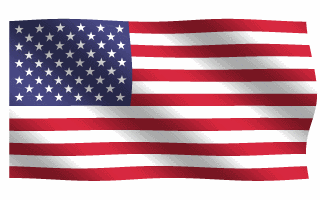 CONTACT INFORMATION
Jim Tier - Sporting Clays Director
​
Questions? Please email: jimtier@gmail.com
WELCOME TO SPORTING CLAYS AT REDMOND ROD & GUN CLUB
The "Twisted Tree" Sporting Clays shooting range in Central Oregon is the high desert experience with 16 stations and over 40 target presentations all well placed within sage brush, juniper trees and mossy lava rock. Sporting Clays shooting range stations offer multiple machines to provide a fun, high desert shooting experience where you can observe multiple targets and shoot various combinations of clay birds and presentations.

A southern circular course is appropriately named for the "twisted" tree located on the 6th station. Most of the 16 stations are covered and four of them offer elevated platform shooting with gun racks and benches. Each station is large enough for a shooting squad to use the Long Range electronics and many provide mountain views of the Cascade Mountain Range from Mt. Hood to Mt. Bachelor.

The pathway is ATV friendly and is easily walked with just enough separation from station to station where the shooter feels as if they are the only one participating. All of the materials for construction of the course were donated by shooters and local businesses. The stations were built entirely with volunteer labor including the practice/warm-up shoot stands, each with 4 different clay presentations.

Twisted Tree Sporting Clays course is definitely a bucket list course that each of us should put on our shooting schedule. There is no electricity on site so the check in station, maintenance building, every battery-operated throwing machine and each card reader is solar-powered. A friendly volunteer will greet you and from there your experience begins. Sporting Clays shooting is a great year-round family and friends experience!
​
"We all had a blast and I definitely told all of our contractor friends about the day. That was something none of us will ever forget. Thank you again for having us." Chris Powers, Owner, Deschutes Plumbing
​
"I don't know what others say about this club - but we are hooked." - Lanny Skovborg, shooter
"You guys do a great job of setting the course and the targets are very fair." - Carl "Skip" Zapffe, 2021 NSCA Hall of Fame Inductee
CALLING ALL VOLUNTEERS
100 FREE TARGETS
Twisted Tree Sporting Clays, 5-Stand and the Archery range at the Redmond Rod & Gun Club (RRandGC) are completely operated by our much appreciated volunteers. At our shooting range, a person can lend a hand to serve our customers in the office areas, help maintain the Twisted Tree Sporting Clays course, be a team member for much needed work parties or just meet new people.
​
Details: The Sporting Clays Director will provide you with easy-to-follow instructions, give training, work a shift or two with you so you are comfortable and be accessible for help if needed. One person (or you and a friend, taking turns shooting) will open the course and work at the office on Saturday or Sunday. There will be a total of 100 sporting clays targets provided for the shift. In addition to 100 clays, you can earn Volunteer Team Member SPECIAL benefits. You do not have to be a shooter to help and can share your targets with a partner or volunteer.
​
We welcome your suggestions for areas that you could help. Perhaps your business or company could be involved in the volunteer program, too!
​
GROUP SALES
TEAM BUILDING
​
Bring your team out to Sporting Clays / 5-Stand to provide a chance to connect with each other outside the workplace. This is a great way to provide a positive experience that will help boost spirit and confidence in a team environment.
​
SPECIAL OCCASIONS
​
Let the staff at Sporting Clays help design and provide a personal experience for all to remember! People of all ages and skills are welcome to come shoot and share an outdoor space with picnic tables, firepit and catering or a food truck (which we can provide recommendations for local carts, if you're interested). Click here for more information.
​
December 2021
Deschutes Plumbing group shoot