Central Oregon's Public Shooting Range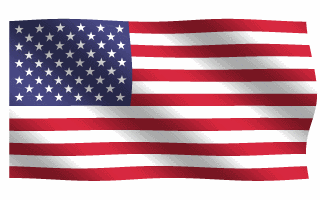 Range Notes
- Treasurer Needed!
​
Our current treasurer is stepping away due to unplanned circumstances thus this vital position is open. Please send an email indicating your interest or call Phil Mitchell: rrandgc2022@gmail.com Ph: 541-480-6190
- Trap Director Needed!
​
The current interim director's last day is Sunday, May 21, 2023. Please consider volunteering to be the Trap Director to keep Trap OPEN. If a director is not found before then, TRAP WILL CLOSE UNTIL A DIRECTOR IS APPOINTED. If interested in knowing more, please email Brad Cohen: marketingdirectorrrgc@gmail.com
- Election Results - December 4, 2022:
​
The following folks have been elected to a new 2-year term per our Bylaws:
​
Terry Gibson - Vice President
Curt Hinshaw - Secretary
Brian Ferry - Youth Director
James Hawkins - Cowboy Action Director
Jim Tier - Sporting Clays Director
Brad Cohen - Marketing/Membership Director
​
190 members voted - Thank you!
​
- Redmond Rod & Gun Club featured on Central Oregon Dail News' Get Outside - episode from May 16, 2022 - scroll down for link!
​
There's a lot going on in the upcoming months -- Check out our Calendar.
​
Nosler
Redmond Rod and Gun Club (RRandGC) is honored to have Randy Newberg, of Nosler, join us at the club to film an instructional video for newcomers. He features valuable information on choosing the shooting range that's right for your interest, personal and firearm safety, and basic Q&A.
​
"Founded in 1948, Nosler, Incorporated is a family-owned company located in Bend, Oregon. Nosler is best known for revolutionizing big game hunting with its world famous Partition and Ballistic Tip bullets. With the company motto "Quality First," Nosler manufactures premium component bullets, brass, ammunition, and semi-custom rifles for domestic and international customers." - Nosler (www.nosler.com/)
Chris van der Walt
What a pleasant surprise, and adventure on the Twisted Tree course. Through the unexpected Central Oregon weather in July, Chris shot the whole course and found refuge in our covered shooting stations.
​
"He (Chris) has been active in the firearms world for the better part of 6 years. Certified as an NRA PPO, Rifle, and Pistol instructor, His start was in NSCA Sporting Clays, IDPA, and USPA." Read more at The Phoenix Weaponry Team
Twisted Tree always enjoys an afternoon with private, out-of-state shooters. Email us to set up a private group session!