Central Oregon's Public Shooting Range
Winter Weather Status

:

See Calendar for Specific Discipline Hours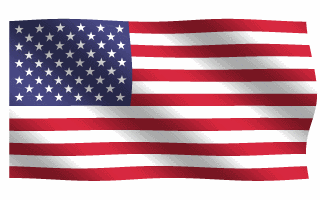 REMINDER:
- IN-PERSON VOTE SATURDAY JAN 22, 10-2 AT SPORTING CLAYS
- VOTE BY EMAIL 9AM SATUREDAY JAN 22 TO 4PM SUNDAY JAN 23
January 7, 2022
THIS INFORMATION, WITH ADDITIONAL DETAIL, WAS EMAILED TO ALL 2022 ANNUAL & LIFETIME MEMBERS JANUARY 7, 2022, USING THE EMAIL ADDRESS OF RECORD - IF YOU ARE A MEMBER AND DID NOT RECEIVE THIS NOTICE, SEND REQUEST TO: REDMONDRODGUNCLUB@GMAIL.COM
Attn: Redmond Rod & Gun Club 2022 Annual and Lifetime Members
The Executive Board is giving a 15-day notice for a special membership meeting for the purpose of voting on the following proposed action:
As announced earlier last year, the Board of Directors, after extensive research and analysis, decided to sell approximately 72 acres of the total 227 acres the Club owns. This parcel is commonly known as the Halligan Ranch.
The sole reason for the sale is to retire the debt the Club assumed as a result of buying the current location where the Club is located.
An offer to purchase the 72-acre parcel has been received. The Board of Directors has reviewed the details and moved to approve the offer meaning the Board recommends that Membership accept the offer. To move forward, in accordance with current Club Bylaws, 2022 Annual Members and Lifetime Members have the opportunity to vote on acceptance of the offer January 22, 2022.
​
Due to significant current public health concerns surrounding COVID-19, voting will occur: A) Electronically via a secure online (email) voting application 9:00am Saturday, January 22 until 4:00pm Sunday, January 23, 2022, or B) A ballot can be filled out in-person at the Sporting Clays range office Saturday, January 22nd between 10am and 2pm - Adherence to Oregon Social Distancing Guidlines Encouraged.
Details regarding voting process sent by email.
​
Redmond Rod & Gun Club
Board of Directors
Range Notes - Message from Phil Mitchell
​
CLICK ON THE IMAGE TO SEE THE FULL DOCUMENT IN PDF FORMAT.
Remember, there's a lot going on in the upcoming months. Check out our Calendar.
​
Nosler
Redmond Rod and Gun Club (RRandGC) is honored to have Randy Newberg, of Nosler, join us at the club to film an instructional video for newcomers. He features valuable information on choosing the shooting range that's right for your interest, personal and firearm safety, and basic Q&A.
​
"Founded in 1948, Nosler, Incorporated is a family-owned company located in Bend, Oregon. Nosler is best known for revolutionizing big game hunting with its world famous Partition and Ballistic Tip bullets. With the company motto "Quality First," Nosler manufactures premium component bullets, brass, ammunition, and semi-custom rifles for domestic and international customers." - Nosler (www.nosler.com/)
Chris van der Walt
What a pleasant surprise, and adventure on the Twisted Tree course. Through the unexpected Central Oregon weather in July, Chris shot the whole course and found refuge in our covered shooting stations.
​
"He (Chris) has been active in the firearms world for the better part of 6 years. Certified as an NRA PPO, Rifle, and Pistol instructor, His start was in NSCA Sporting Clays, IDPA, and USPA." Read more at The Phoenix Weaponry Team
Twisted Tree always enjoys an afternoon with private, out-of-state shooters. Email us to set up a private group session!