Central Oregon's Public Shooting Range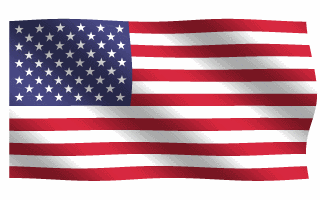 NEWSLETTER - RRandGC Range Notes
October 2021 Newsletter
​
2021 John W. Melville Memorial Youth Shoot Day
This year's event occurred on September 12th. The smoke dispersed and the day dawned sunny, warm and smoke-free. Shooters started arriving in good numbers by 9am and soon the sounds of shotguns, rifles and pistols could be heard across the club. We are looking forward to next year's event with an aim to making it a larger and even more meaningful tribute to John Melville and youth shooting programs at Redmond Rod & Gun Club.
​
Archery Update – October
We've been out talking to archers on the course. Doug and I have made some changes based on what you have said and we have noticed:
The large training circle targets have had layers of carpet added behind the bales to stop arrows from higher poundage bows.

The 100 yd range is being converted to the same setup – hay bales with layers of carpet behind and a target bag supported by a bale.
UV light rots bags quickly and we were losing many bags to sun damage. Coastal has been donating the white plastic sacks used for shipments of fuel pellets. With the bags supported from the bottom instead of hanging we can cover them with those sacks. When you come out to shoot just pull the covers off. We will inspect target bags for damage and replace the covers as needed. So, you don't need to re-cover the targets. And we can tell what setups are the most popular.

First Wacky Wednesday Rifle Event
September 15 marked our first Wacky Wednesday .22 caliber rifle shoot at the main pistol range. It was a learning experience for both the volunteers running the shoot and the people taking part. Barry Noll won the meet with 76 hits, Norman Rogers was second with 57 hits, and Larry Larsen was a close third with 55 hits.
We will make changes for the next Wacky meet that will make it easier for the scorekeepers and increasingly fun for the rifle shooters. We look forward to more folks coming out and joining in on the fun.
​
Remember, there's still a lot going on in the upcoming months. Check out our Calendar.
​
Nosler
Redmond Rod and Gun Club (RRandGC) is honored to have Randy Newberg, of Nosler, join us at the club to film an instructional video for newcomers. He features valuable information on choosing the shooting range that's right for your interest, personal and firearm safety, and basic Q&A.
​
"Founded in 1948, Nosler, Incorporated is a family-owned company located in Bend, Oregon. Nosler is best known for revolutionizing big game hunting with its world famous Partition and Ballistic Tip bullets. With the company motto "Quality First," Nosler manufactures premium component bullets, brass, ammunition, and semi-custom rifles for domestic and international customers." - Nosler (www.nosler.com/)
Chris van der Walt
What a pleasant surprise, and adventure on the Twisted Tree course. Through the unexpected Central Oregon weather in July, Chris shot the whole course and found refuge in our covered shooting stations.
​
"He (Chris) has been active in the firearms world for the better part of 6 years. Certified as an NRA PPO, Rifle, and Pistol instructor, His start was in NSCA Sporting Clays, IDPA, and USPA." Read more at The Phoenix Weaponry Team
Twisted Tree always enjoys an afternoon with private, out-of-state shooters. Email us to set up a private group session!