Central Oregon's Public Shooting Range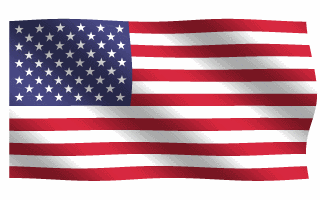 NRA Range Safety Officer Certification
WHY BECOME A RANGE SAFETY OFFICER?

Filling the ranks of Range Safety Officers is an ongoing project at Redmond Rod & Gun Club. This is a volunteer position which is required for operation of the Rifle / Pistol venue.

Advantages of becoming an RSO:
​
Shooting at Rifle / Pistol range free of charge
You receive a key so that you can shoot even when the club is closed
You have a range open within a few miles of town which is safe, clean and a public asset
​
When you realize the public benefits of the Redmond Rod & Gun Club, how that extends to the entire shooting community, and how your involvement as an RSO enables that to continue, you then realize the biggest advantage to you and our entire community.

People of all ages are trained at Redmond Rod & Gun Club. We have Hunter Education, Boy Scouts, 4-H, High School Shooting Teams, and safe firearm handling classes for concealed carry permit applicants. There is ongoing training for marksmanship, specialized training for handguns, rifles, shotguns and home defense. Other training at the club includes law enforcement and armed security officer training. Being trained as an RSO plus your experiences and safe handling skills are a valuable commodity and they influence and help shooters who come to the club.

The minimum expectation of an RSO time-wise is two shifts per month. Many of us contribute more through work parties. Some work only summers, some work 4 shifts then take a month off. It is a volunteer position, not a lifetime commitment.

If you are a safety-conscious experienced firearms enthusiast, become an RSO and contribute to our Club's continued success.
​
NRA RANGE SAFETY OFFICER (RSO) COURSE
​
The course goal is to develop NRA certified Range Safety Officers who possess the knowledge, skills, and attitude essential to organizing, conducting, and supervising safe shooting activities and range operations.

Course content includes: ensuring range is safe to use, conduct range safety briefings for shooters, handle ammunition & gun malfunctions safely, role of the NRA Range Safety Officer and Range Standard Operating Procedures, supervise safety aspects of shooting activities, and handle emergency procedures as established by range management.

Course is normally scheduled on a Saturday 8:30 am-7:30 pm.

Pre-registration on-line at nrainstructors.org is required.

Course fee is $125, minimum age is 21, must be lawful resident of the United States.

No live ammunition or concealed carry allowed in classroom.

All firearms will be provided for the course training.

Please bring your lunch, snacks, beverage to keep yourself comfortable during class.

Basic knowledge of firearm safety, firearm function/malfunctions.

A receptive & positive attitude is required, and student participation & interaction is expected.

NRA membership is not required but strongly recommended for ease of NRA certification.
​
2023 RSO Training Schedule:
February 11
April 15
June 10
July 8
September 23
December 16

Time: 8:30 am - 7:30 pm
Cost: $125.00 Deposit: $75.00 Non-refundable
Register online: https://www.nrainstructors.org/SearchResults.aspx?State=n&zip=97701&radius=25.1&id=5&bsa=&youth=&women=
Contact for Information and to pay Deposit: Maureen Rogers -- ph/text: 541-604-0144 or email: ladygetsagun@gmail.com