Central Oregon's Public Shooting Range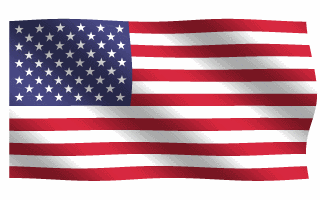 John Melville Scholarship
CONTACT INFORMATION
​
Redmond Rod & Gun Club
Mail: PO Box 14
Location: 9020 S Hwy 97
Redmond, OR 97756
​
Email: redmondrodgunclub@gmail.com
​
​
JOHN MELVILLE SCHOLARSHIP
​
The Redmond Rod and Gun Club (RRandGC) was founded in the year 1945 to enhance the foundation of safe shooting in the Redmond Community and provide opportunities for our youth to participate and compete in the sport of shooting. John Melville was a shooter at the club and mentored numerous students and gained the respect of the adult shooting community. His wish was for individuals to share in his passion.

Three Scholarships of $500.00 per scholarship were funded for 2022 by the John Melville Scholarship Fund!
​
ELIGIBILITY
Limited to Deschutes, Crook or Jefferson counties 2023 high school senior registered in a college or technical school.
· Applicant has shown determination for classroom academic achievement.
· Applicant has shown a dedication to the sport of shooting.
· No candidate shall be denied being recipient of a scholarship on the basis of race, creed, sex, religion, national origin, or any other basis which is
prohibited by Section 501 (C) (4) of The Internal Revenue Code.
· Preference given to seniors whose parents or grandparents are members of RRGC.
​
APPLICATION PROCEDURE - 2023
Applications may be downloaded or obtained at any local high school counseling center in the counties of Jefferson, Deschutes or Crook. Completed applications should be returned to the Redmond High School Counseling Center.
JOHN's STORY
​
John was inspired to be an avid hunter and fisherman at an early age, passing Oregon Hunter Safety at the original RRandGC at nine years old, the youngest in his class. John shot with a variety of shotguns including a model 870 youth 20 gauge he had at nine, a camo Benelli SBE II he won from a Ducks Unlimited Raffle when he was 12, and a hand-me-down Browning 625 Sporting he received at 15 following his grandfather's passing. He had a good shot and was fortunate enough to hunt big game, waterfowl and upland birds more than anyone we knew his age.
John had a passion for shooting clay targets and RRandGC was one of his favorite places in the world to practice. He was always up for shooting, happy to get up early, pack the car and rally his brothers and friends to come along. He was very gregarious and had a smile and a hearty greeting for everyone at the club as John was everyone's friend. Club members were always happy to see a young shooter, but they soon learned he could shoot, converse and tell stories with the best of adults. He loved the camaraderie, being outside and the challenge of the targets. He was quick to encourage, help out and engage with the other shooters.
John passed away on 8/22/2019, well before his time. Although our family is forever affected by his sad passing, we remember John's passion for life and how he truly enjoyed every day to the fullest. We appreciate RRandGC for recognizing John with this scholarship shoot and the memorial patio, as it brings a smile to our faces each time we think about how much he loved every trip to the club.
- The Melville Family
UPCOMING EVENT -Stay Tuned