Central Oregon's Public Shooting Range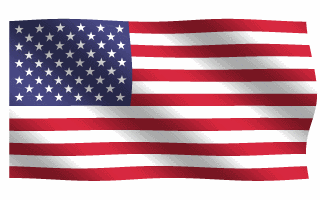 Eric provides shotgun instruction for all levels of clay target shooter and the bird hunter. Lessons begin with a review of your gun fit, eye dominance and gun mount. Most lessons start at the training station and move to more challenging clay targets on 5-Stand or our 16-station "Twisted Tree" Sporting Clay course as you progress. Eric has taught many bird hunters how to be a successful wing shooter by incorporating sporting clay techniques.
Eric started hunting grouse, pheasants and ducks in Western NY at 14 years old. His clay shooting started in the Airforce on the skeet range in South Carolina. In the early 90s, he was fortunate to shoot sporting clays in England when it was just becoming popular. He continued to enjoy Sporting Clays shooting and tournaments in several other countries and States. Eric became a certified NSCA instructor in 2017 and continues to expand his knowledge about all aspects of shotgun shooting.
Contact: For more information, please email Eric at whitehaus692@gmail.com.
"Hi Eric! I hope you're having a great summer. I wanted to give you an update on my shooting. IT's A LOT BETTER!!! I'm finally hitting clays consistently! I followed your recommendations with the SKB semi-auto, made the adjustments, and then practiced, practiced, practiced. It's been wonderful!
"BUT there's more to the story---After posting on facebook about my struggles with shooting, I received a message from Roger Green offering some help. Little did I know that he is an amazing gunsmith and gun fitter!!! (and a super nice guy!!). Thanks to Mr. Green's suggestions (and instruction with the SKB), my Franchi O/U will soon be on it's way to Cole's Gunsmithing to get an adjustable stock and comb. I'm so excited! I'll have a respectable gun for hunting that doesn't weigh a bazillion pounds and it will fit me...and who knows! I might even be able to hit a few birds with it! :)
"The biggest thing is that I want to give you credit for putting me on the right path. THANK YOU!!! Gunfit and gun mount are paramount!! My goal is to get some practice this fall and then hopefully visit you again next summer (2022) for a sporting clays lesson (if you're available). Take care!" - Cindy Farmer